If you're looking for an online dog trainer certification program that will teach you to become a skilled dog trainer, the ISCDT is where you belong! We currently offer three programs for people interested in learning the craft of dog training, as well as those wanting to expand their knowledge. Each program affords the student the opportunity to work under the guidance of one of our Certified Dog Trainers. Our online dog trainer certification program provides the skills necessary to understand how canines think and the techniques required to resolve behavioral issues. We provide you with practical teaching skills so you can effectively communicate training methods to dog owners and council them in solving issues that arise. Unlike many other programs, our coursework is written by experienced, successful dog trainers who currently work hands on in the field 7 days a week.
This is our full-time job and what we love to do. What took us 30 years combined to learn is available to you in our online dog training school program so you can go out and begin your new career when finished. The course allows you to work at your own pace. Students can complete the course in as little as five months or take as long as one year to complete their studies.
We offer different learning options too! Students may decide to enroll for the online course and study in the comfort of their own home or enroll for one of our interactive courses where they work hands on under the watchful eye of an ISCDT instructor. Regardless of your preference, ISCDT will prepare you to work in the field of dog training as a Certified Dog Trainer.
Trainer Profile: Katie McKnight, CDT
Credentials:
Certified Dog Trainer
Canine Behavior Practitioner
Certified in Canine Psychology & Behavior, ISCP
Studied Dog Emotion and Cognition, Duke University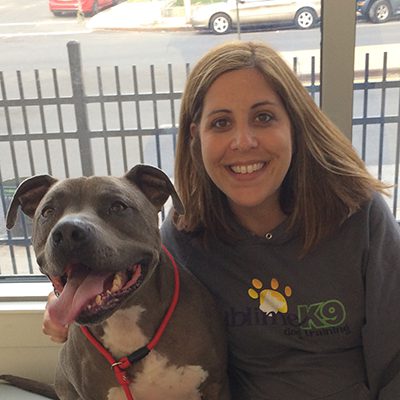 Trainer Profile: Jessica Freedman, CPT
Credentials:
Certified Professional Trainer – National K-9 Learning Center
Sublime K9 Dog Training, Founder
Certified in reactivity training and marker training
Trained in Behavioral Adjustment Training (BAT)